CLICK HERE TO REGISTER FOR CCCG 2014
Registration is required.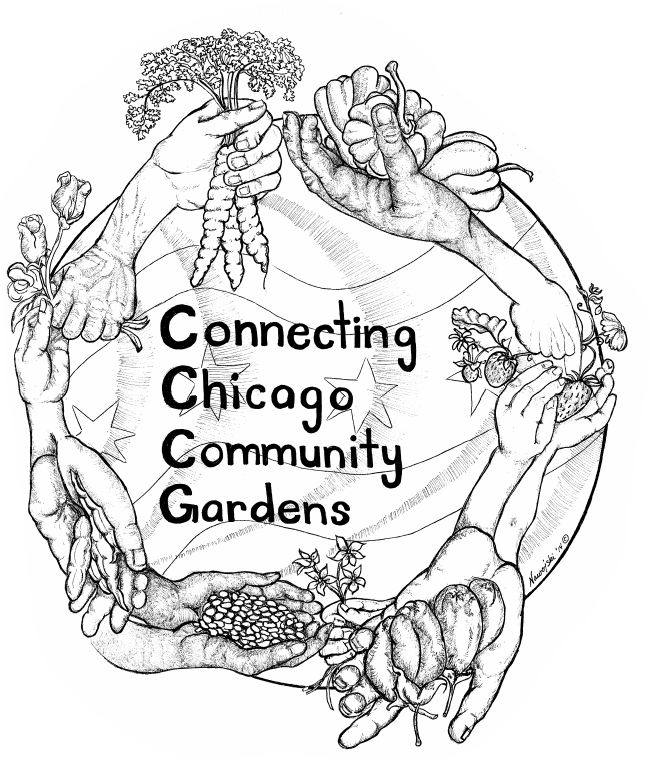 There are hundreds of community gardens sown across Chicago. Though we all garden in our unique neighborhoods, we are bound by common challenges, opportunities and visions of a greener city. The 2nd Annual CCCG is a day for Chicago's community gardeners to connect, learn, share ideas, and work together to grow strong roots for the future of community gardening. Register today to hear exciting speakers and learn about new skills and resources in a variety of workshops, participate in the CCCG Seed Swap and Garden Consignment Shop, and meet like-minded gardeners from across the city. We hope you can join us.
Who should attend?
You, and other community gardeners from across Chicago. New community gardeners and seasoned experts alike are welcome.
When and where?
10 am o 3pm on Saturday, March 22nd. The meeting space will be held at Navy Pier in rooms 301-312. To access these rooms go to Entrance 1 (where Riva Restaurant is located) halfway down Navy Pier, and take the elevator or stairs to the third floor.
How much does it cost to attend?
CCCG is free for Chicago community gardeners to attend. We are however asking for a suggested donation of $15 (when you register or at the door) to cover expenses.
Light breakfast and lunch will be served.
Community Gardeners who attend CCCG will have access to the Chicago Flower and Garden Show.
You will be asked to answer questions regarding your garden, session, and child care needs after ticketing.
CLICK HERE TO REGISTER FOR CCCG 2014
Registration is required.